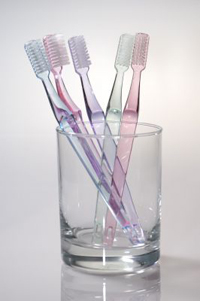 It might seem a strange thing to go from baseball to dentistry, but that's exactly what a former player has done.
At age 40 the ex player decided to embark on a 2 year study in paediatric dentistry graduating from a well known and well respected dentistry school – the Arizona School of Dentistry and Oral Health. Brian Banks is among 59 graduates.
Addressing the graduates at their graduation ceremony, Stanley Bergman the top executive of a global provider of medical, dental and veterinary supplies, said: "You are graduating from one of the most unique institutions in the nation that has at its heart community service,"
These sentiments were echoed by Dr. Christopher Halliday, chief of staff of the U.S. Surgeon General's office, who told the students they were "a new generation of providers who are consistently focused on serving the underserved."
Dr. Halliday himself has worked with the native Indian community in both Alaska and Arizona for the past 20 years. Native Indians tend to fall by the wayside where oral health is concerned.
Whether Brian Banks will specialise in paediatric oral health care for Indians isn't known, but the University has had a long association with this group of Americans. This was emphasised by Dr. Halliday when he told the students: "Who better to know the culturally appropriate way to deliver health care to those populations than individuals from those groups."
He added: "But what's really unique about the Mesa dental school is that . . . all students have the opportunity to spend some of their clinical time in these and other underserved communities."