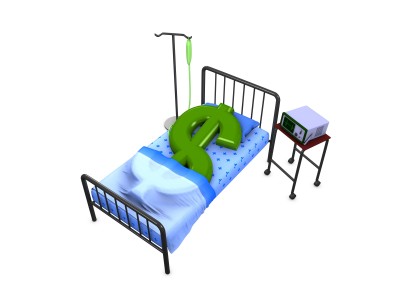 With all the arguments going on in Britain about the NHS, it is perhaps worth pausing a little to see how health insurance in one US state is affecting its citizens.
Apparently in Connecticut, the price of health insurance has doubled for ordinary working people in the past decade.
Often in America, the cost of health insurance is borne by the employer rather than the employee or perhaps the majority of the cost. However with rises of around 102% in premiums since 1999, this is sure to put a strain on business and family finances.
When Connecticut families alone pay for their health insurance, the rise is a staggering 107%.
This figure is shocking in itself, yet what is perhaps not realised is that pay has only grown by one-third in the same period.
Research carried out by the Connecticut Health Investigative Team also found variations in the amounts paid for premiums. For instance, in Fairfield County, families paid an average of about £9,000. But in Hartford, the figure is approximately £11,000. It's even higher in some other parts of the State.
Pay on average in the USA is a lot higher than it is in Britain. Nevertheless, implementing a health insurance scheme in the UK, something that has been suggested by some as a way to ease pressure on the NHS, will probably cause financial hardship for many.
Commenting on the figures, James Stirling an adviser to Small Businesses for a Healthy Connecticut told reporters: "Insurers are in it equally to make money in Fairfield County, Hartford and New Haven."
He added: "But there is a correlation between affluence and health. … Wealthier people tend to be in professions that are sheltered from negative health effects and may have different health plan designs – meaning they get more of a break on premiums because they can afford to pay higher deductibles."
Whether President Obama's new initiative, which only comes into effect officially in 2014, helps, is yet to be tested. Many politicians, notably Republicans are opposed to the new scheme, and have been actively trying to stop it.
Insurance companies oddly, while not welcoming it have in fact accepted the changes, which force them to accept people with pre-existing conditions, something they notoriously didn't do, to the dismay of millions of US citizens.