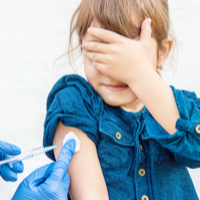 The Health Secretary, Matt Hancock, has suggested that he is considering 'all options' to increase vaccination uptake in a bid to protect children against illnesses including measles.
Mr Hancock said that he did not want to impose compulsory immunisation, but stressed that such a measure could not be ruled out due to an increase in cases of measles in the UK. According to Unicef, more than 500 million children were not immunised against measles in the UK between 2010 and 2017.
Recently, experts spoke out on the subject of immunisation, warning that 'fake news' was attracting attention and gathering speed online, particularly through social media platforms. The Times also reported that almost 40,000 people had joined an online group, which urged parents to refrain from vaccinating children against serious, life-threatening diseases, such as tetanus. In England, the proportion of children being immunised against measles, mumps, and rubella has fallen to 87.2%, which is far below the World Health Organization target of 95 percent.
Speaking on Radio 4, Mr Hancock stressed that parents should be aware of the benefits and the importance of vaccination. He added that anti-vaccination campaigns are trying to challenge scientific evidence and urged parents to be wary when reading articles and viewing posts on social media. Vaccination programmes are based on rigorous trials and are supported by health experts the world over.
During the radio interview, Mr Hancock said that he was reluctant to consider compulsory vaccination, but admitted that it was an option given the gravity of the situation and the potential for diseases that could be eliminated to spread. Failing to immunise children would not only put them at risk, but also pose dangers to children who are unable to undergo vaccination as a result of underlying health reasons.