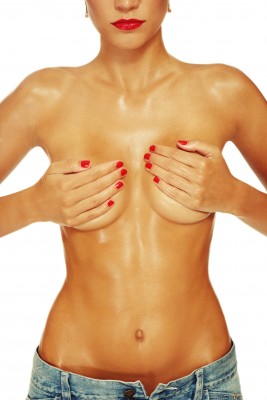 Cosmetic surgery tourism is growing year on year. Yet, many are putting their health or even life at risk by unqualified practitioners.
The recent death in the US of a British woman serves to highlight the problem, but a lot of people are still intent on getting something done abroad. Why? Quite simply, lower costs attract.
Botched operations are coming to light more and more in Britain with as many as 25% of British surgeons stating they are now having to treat women who went abroad after things go wrong.
One such botched job was carried out on a lady needing a breast implant after having a baby. Unable to afford the cost in Britain, she went to Belgium for the operation, paying just half the price. But the procedure went wrong almost immediately after the procedure. Both implants leaked, with silicone seeping out of the rupture.
The lady told reporters: "Almost straight away, I started getting constant pains in my right breast, so I called the clinic. Five months later, I had a consultation with the same surgeon and he said this was normal. I was told the op could take up to a year to settle down fully.
"The pain kept coming back but I didn't think there was anything I could do."
This lady's case is not an isolated incident. Another tourist went to Prague to have a tummy tuck only to be left with a gaping hole in her abdomen. She told reporters: "I felt so ugly, I wouldn't get undressed in front of my husband."
She added: "Flying home, I was bruised and in pain." She has since had emergency surgery.
Despite many doctors in Britain giving warnings of the consequences of going abroad for plastic surgery, they are now seriously worried about what is happening. One such doctor consultant cosmetic surgeon Anthony Armstrong, part of the British Association of Plastic, Reconstructive and Aesthetic Surgeons, (BAPRAS) said: "When patients travel abroad for cosmetic surgery they are putting their lives in the hands of someone they have probably never met and someone who is probably not fully qualified.
"But what we have seen in the UK is an increasing trend for people to go regardless of the risks.
"It is not a holiday and people should think very carefully about the risks before they get on that plane. It could cost them their lives."