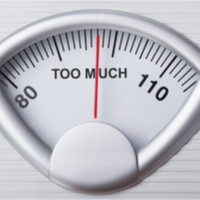 Labour MP, Tom Watson, has urged fast food giant, McDonald's to scrap its hugely popular Monopoly campaign.
The campaign, which provides customers with stickers from the Monopoly board in exchange for prizes and freebies, is an annual competition, which has proven a massive hit since its inception. Customers are encouraged to collect different sets of stickers, and the success of the campaign relies on people buying more to maximise their chances of winning. Mr Watson, who has shed several stone and reversed the symptoms of type 2 diabetes, said that the incentive represents a danger to public health, and reports suggest that he asked the chief executive of McDonald's UK, Paul Pomroy, to cancel the promotion.
Obesity is one of the most alarming problems facing the NHS, with rates among both children and adults increasing year on year. Junk food advertising has already been banned on London's transport routes, and many MPs and public health experts are calling for a nationwide ban to encourage people to make healthier choices.
In a statement, McDonald's said that it is focused on providing customers with a choice, and Monopoly stickers will be available on healthy items on the menu this year, including wraps, salads and carrot and fruit bags. The retailer has also eliminated any adverts or slogans that encourage people to order larger portions. Nutritional information is also displayed on all individual items and many recipes have been adjusted to modify salt, sugar and saturated fat content.
The Department for Health and Social Care estimates that the number of children requiring treatment for obesity-related complications will increase by 1,000 per year by 2022, and currently, almost two-thirds of adults in England are overweight.
Mr Watson described the marketing tactics used by McDonald's as "appalling" and accused the corporation of manipulating families into buying junk food in the hope of winning prizes they could never afford, such as holidays or a new car.