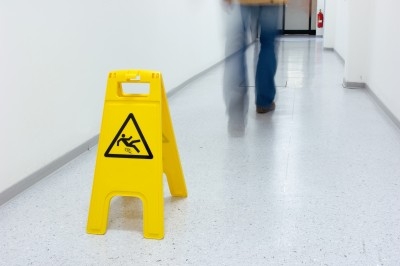 Public sector workers have raked in a massive 27 million pounds worth of compensation claims for accidents at work during 2010.
These payouts are fairly due as every person has the right to such compensation if they are injured at work through no fault of their own and the compensation is often used to cover the lost wages and medical bills that have been unfairly placed upon them.
Nevertheless, the eye-watering amount of money having to be paid out clearly illustrates the magnitude of the problem in that these things are happening so frequently in the workplace.
In 2010 there were an estimated 4000 cases brought forward due to accident at work claims. One of these cases saw a teacher who had damaged her throat in the classroom granted £150,000 in personal injury compensation.
Dave Prentis, general secretary at Unison, said: "Employers have a duty of care and where they fail; workers and their families deserve compensation for the pain and suffering caused."
One such case ended in a jail term when an employer refused to pay an employee £6000 in compensation following an accident with a firework.
It is actually the case that that there has been a decline in such personal injury claims over the past 3 years according to The Claims Standards Council. Nevertheless the sum for 2010 illustrates the fact that personal injury claims remain costly for public sector employers and large public sector employers such as the already stretched NHS are the ones that tend to be hit the hardest by this issue.