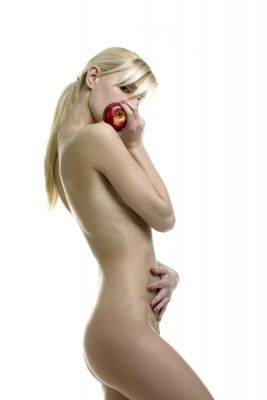 Once known for being the fresh-faced teenage best friend of MTV's The Hills star Lauren Conrad, Heidi Montag is now known for having at least 10 plastic surgery procedures performed in one day, last year.
Montag, who once confessed to wanting to look like Barbie, is changing her tune and speaking out about her post-surgery regrets.
"I feel stuck with them," Montag said of her twice cosmetically-enhanced breasts. "I wish I could just go back to the original Heidi, with nothing."
But what's done is done and Montag is left living with the results of undergoing multiple surgeries. Although Montag could have many of the procedures reversed, she said she would rather not go under the knife again.
"I don't want to do that to my body again," she said. "I think that I'm fine the way I am."
Montag's sudden change of heart in regards to her surgeries is shocking, but she is holding strong in her new convictions. Having described the procedures as being excruciatingly painful, Montag says doctors aren't doing enough to prepare patients for the trauma of plastic surgery.
"Doctors should really walk you through all aspects of it, not just the glamorous side. It's like they're selling you cookies or something," Montag said.
In a grueling 10-hour stint, Montag's chin was shaved down; she also had a mini brow lift, her ears pinned back, liposuction on her inner and outer thighs, a fat injection into her cheekbones her back scooped out and her breasts enlarged … again.
Montag cites a plethora of reasons for why she chose plastic surgery from being hurt by the tabloids picking fun at her "horse face" and "Jay Leno chin" to wanting to change who she was. No matter the reason, Montag says she's done with plastic surgery and that it's dangerous.
"You risk your life when you go under the knife. Surgery's not glamorous. It's really hard and it becomes a burden," she said.