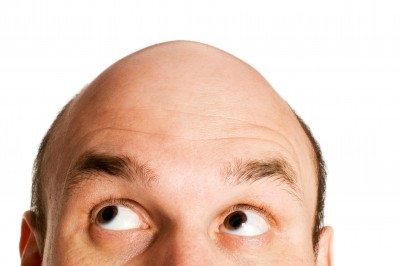 Footballing star Wayne Rooney recently admitted receiving hair treatment for a rapidly receding hairline.
However it appears he has now set a trend among many other men who are also worried about their hair.
Wayne originally made the announcement on Twitter saying: "I was going bald, so why not?"
After the procedure he told his followers: "Hi all there's my head. It will take a few months to grow. Still a bit bloody too. But that's all normal. #hairwego"
The news that Wayne had decided to do something about his baldness was welcomed by many, not least other men in a similar situation. One individual told reporters: "27 and my hair loss is worse than Wayne's. If I could afford to have the procedure I would. People may laugh but it is very debilitating, especially at a young age. It's horrible and people do treat you differently."
Wayne Rooney's announcement was also welcomed by Dr. Bessam Farjo who runs a clinic in Manchester, and has been treating hair loss since 1992 in both men and women. He believes Wayne's news will begin to break down the taboo that has for too long surrounded hair loss. He said: "I think Wayne Rooney has been very clever to come out with this so publicly, and by doing so he's been putting the issue into the public domain, rather than himself.
"I think the more and more people in the public eye who come out with it and show that it can be a good thing, it all helps in removing the stigma that has been attached to having surgery."
Hair loss is something that is rarely spoken about in public. Men in general just accept going bald as being part of getting older, while it is well known that women's hair tends to thin when they are in old age.
However for some men like Wayne Rooney hair loss in their 20s is something that can be devastating. So Wayne's intervention should help others to take that first step, and do something about it.
The footballer attended a clinic in Harley Street in London. Reports suggest he paid around £30,000 for treatment. This figure though has shocked Dr. Farjo who said he was surprised that it would have cost that much. He said that operations generally range between £5, 000 and £10,000.
Dr. Farjo said: "Hair transplant surgery is the same operation, but there are two alternative methods. The first method takes a block of tissue right at the centre of head where hair is at its thickest and healthiest and most guaranteed to stay for life, this is called the strip method.
"The alternative is to shave the entire head and then take out little 1mm rounded pieces of tissue that take a group of hairs at a time, and this is called Folicular Unit Extraction (FUE).
"These are the methods of extracting the hair, and once you have it that's when it comes to the artistic side, when you decide where to place the bunch of hair in your hand. FUE is more expensive because it is more laborious as the doctor has to spend a long time extracting these hairs, but that doesn't explain the amount of money being quoted in the papers for Wayne Rooney. I suspect if he did pay £35,000 that was linked to his celebrity status!"