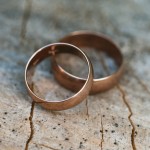 Marriage is associated with happiness, but have you ever stopped to think about hot it could affect your health?
Researchers from Aston University suggest that being married could increase your chances of survival if you have a risk factor for cardiovascular disease. The research team analysed data from almost 1 million adults living in the UK. All participants had risk factors for heart disease, including high blood pressure, high cholesterol and diabetes.
Dr Paul Carter and his team of researchers have already compiled a report, which suggests that marriage improves health, but now, they have put together a study, which may explain the correlation. Of all the people involved in the study, those who were married had a higher chance of survival compared to single people.
The findings of the study were presented at the British Cardiovascular Society conference and the team highlighted the relationship between marriage and the impact of major risk factors. During the research stage, the team discovered that those who were married seemed to have greater protection against major risk factors, such as high blood pressure.
The study analysed death rates for all causes, including heart disease. They found that people in their 50's, 60's and 70's were more likely to survive if they were married. In a group of people with high cholesterol, those who had a marital partner had a 16 percent higher chance of surviving the 14-year study period than single participants. Survival rates were similar in those with diabetes and high blood pressure.
Dr Carter said that further research is required to determine more about the causative factors and to ascertain why marriage seems to be a protective factor. It is thought that the concept of having somebody important in your life makes all the difference, rather than actually going through the ceremony and Dr Carter is looking forward to carrying out further studies linked to the findings of this research project in the future.